Maximize Your Marketing Efforts with Instagram Advertising.
If you're aiming to take your Instagram marketing efforts to the next level, it's time to incorporate Instagram advertising into your strategy. With over 2 billion active users each month and an average daily platform usage of 53 minutes per user, Instagram ads can greatly expand your reach.
This guide is tailored for beginners to help you get started with Instagram ads. Read on to discover what Instagram advertising entails, why it's a worthwhile strategy for your business, and how to initiate your first ad campaign on the platform.
Understanding Instagram Advertising: A Paid Service to Promote Your Business
Instagram advertising is a paid service utilized by businesses to promote their content. Initially offered to select businesses after being acquired by Facebook in 2013, Instagram opened advertising to all businesses in 2015. By 2017, the platform had already reached 1 million advertisers.
Why Incorporate Instagram Advertising in Your Marketing Strategy?
Although organic social media strategies may seem cost-effective, they rely on trial and error and can only reach a limited audience amidst ever-changing social media algorithms. Therefore, a social media strategy incorporating both organic and paid tactics is crucial for businesses.
Through Instagram ads, businesses can actively engage with their current audience while reaching a larger audience who may not be familiar with their brand.
As a visually-focused platform, Instagram ads offer an excellent opportunity to showcase products, and with the introduction of Instagram shopping, businesses can seamlessly convert Instagram users into customers."
Understanding the Cost of Instagram Ads
The cost of advertising on Instagram is influenced by various factors, including the mobile device targeted, demographics, the day of the week, and whether the ad is running during a major televised event. The ultimate cost of Instagram advertising is determined by the target audience, underscoring the importance of understanding your Instagram demographics.
To optimize your marketing budget, invest in ads and campaigns that generate a positive return on investment. Focus your ad spending on posts and content that already perform well organically. Test different strategies and track their performance to identify the most effective tactics. Lastly, assess your ad's success and make adjustments for any shortcomings.
A Step-by-Step Guide to Creating Instagram Ads
Instagram feed ads and Instagram story ads can be created through the Facebook Ads Manager. Follow these steps to create your first Instagram ad:
Step 1: Log in to your Facebook Ad Account and access the Ads Manager to start a new campaign.
Step 2: Select your ad objective carefully. Choosing an objective that is irrelevant to your ad, such as creating a traffic ad for a video or a sales ad for an Instagram placement, may result in your ad being denied by Facebook.
Step 3: Name your Instagram ad campaign to make it easier to track within the ads manager. Additionally, you can select any applicable special categories and specify campaign details.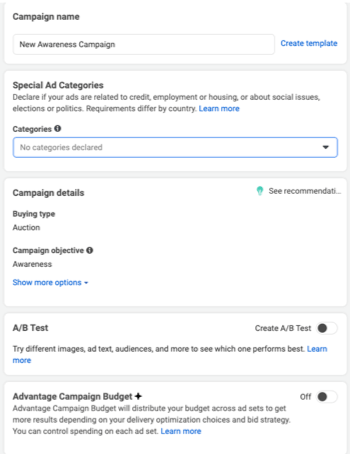 When selecting Advantage Campaign Budget, the platform will automatically distribute your ad budget across your ad sets. Alternatively, you can manually allocate spending for each ad set.
Step 4: Decide how you want to design your ads. You can create them yourself or select "Dynamic Creative" for the ads manager to create them for you.
Step 5: Choose your optimization and delivery, including how you will be charged for your ads.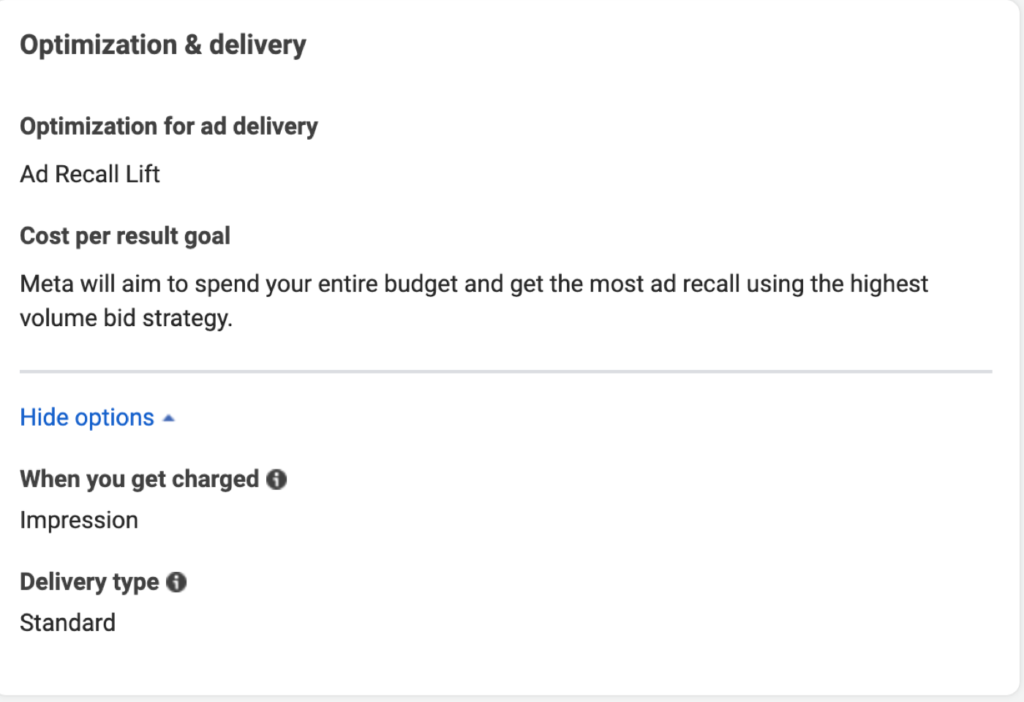 Step 6: You'll need to define your ad budget and schedule. This means you get to decide when your Instagram ads will run and how much you're willing to spend on them.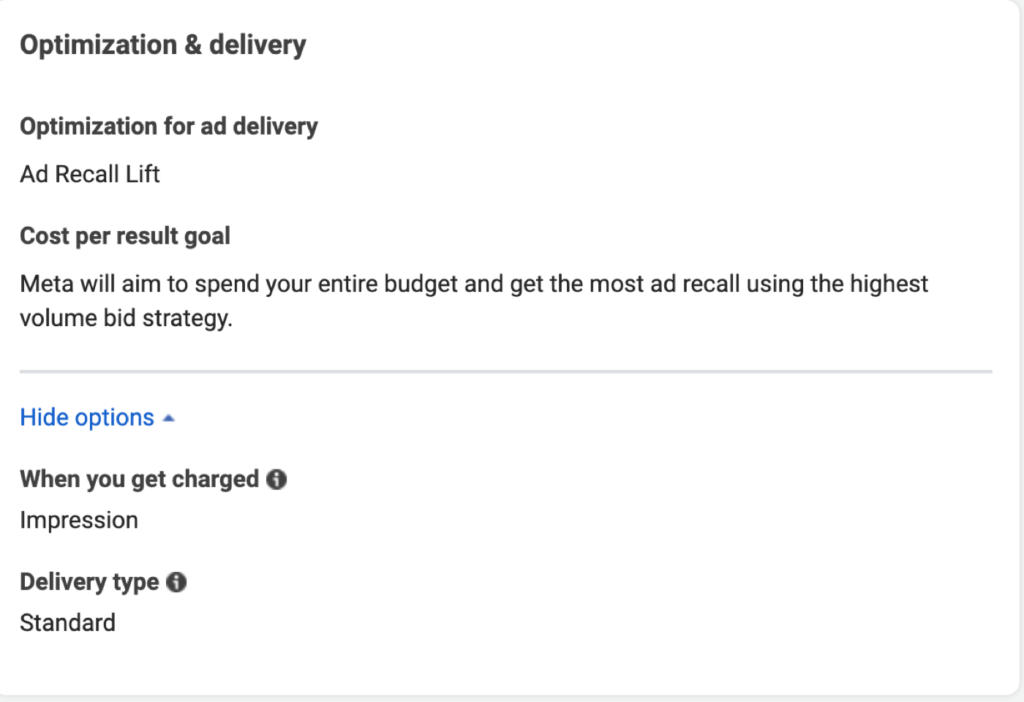 To begin, decide whether to use a daily budget or a lifetime budget. A daily budget will allow your ads to run indefinitely while spending up to your set amount each day, with the option to set specific start and end dates. On the other hand, a lifetime budget will run for a predetermined length of time.
If you opt for a lifetime budget, you can also choose a specific schedule for your ads. For example, you may want them to display only on weekdays or weekends. You have the flexibility to manually select the days and times your target audience will see your ads.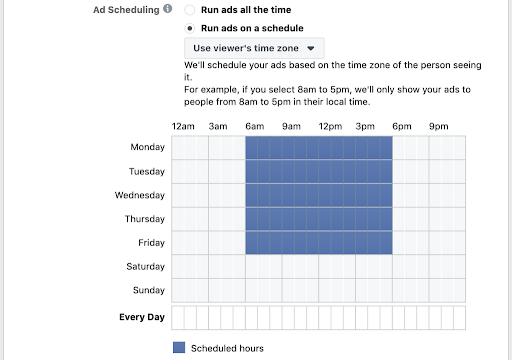 Step 7: Focus on targeting your audience One of the most important steps in creating an effective Instagram ad campaign is targeting the right audience. You want to avoid wasting money by trying to target everyone, and instead, focus on the demographics, interests, and behaviors of your brand's ideal audience.
Step 8: Select your ad placements Choosing the right ad placements is crucial for reaching your target audience effectively.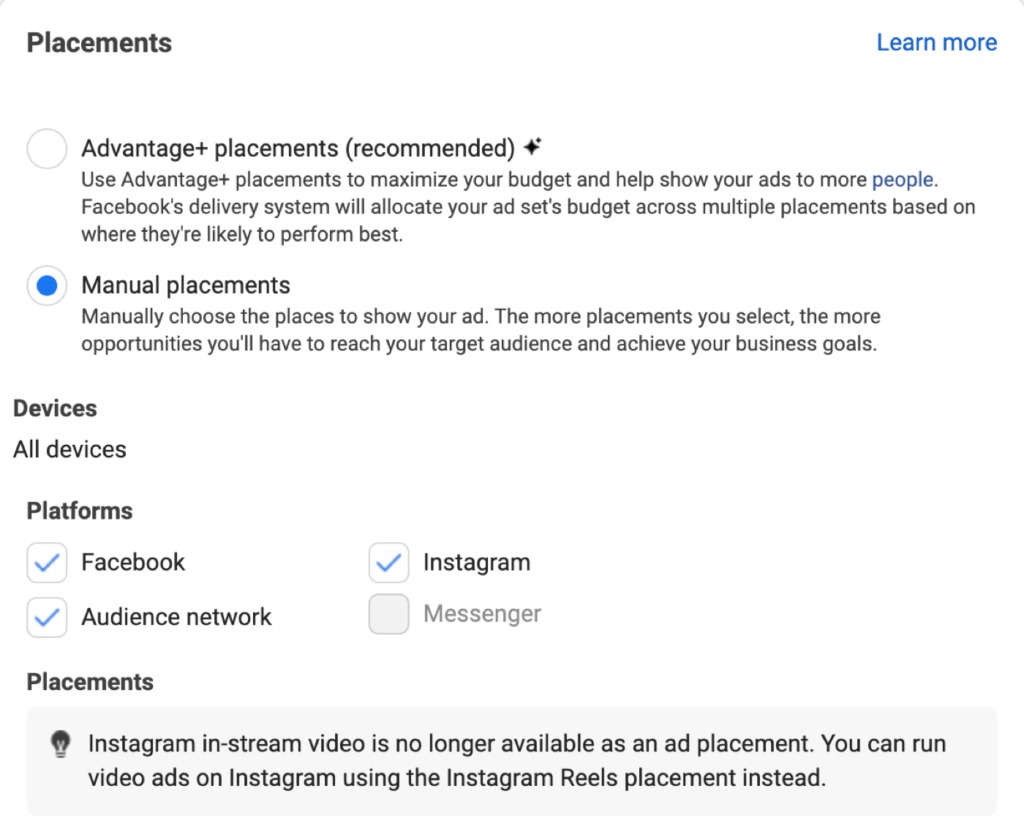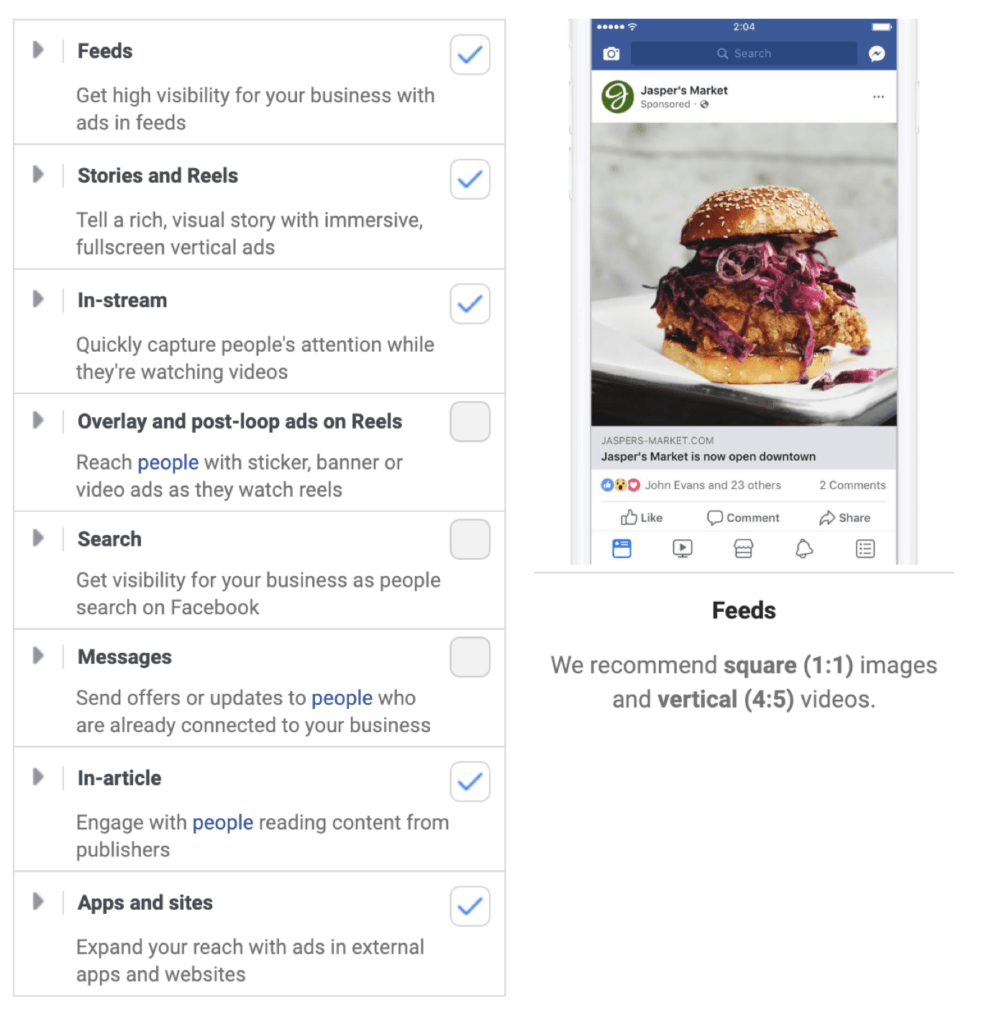 To solely advertise on Instagram, deselect Facebook and check Audience Network.
Step 9. Select your Instagram ad style After finishing the previous steps, click continue to reach your ad creation dashboard. This is where you can upload your content, write your ad copy and publish your ad.
It's also a good idea to double-check our Instagram ad sizing guide to ensure your ad assets are correctly sized.
Different ad styles are available based on your chosen objective, but the main Instagram ad styles include:
Photo ads: A single image is featured, so it's important to choose an eye-catching one.
Carousel ads: Users can swipe through multiple images or videos on their mobile device.
Slideshow ads: Similar to carousel ads, but the images play automatically instead of requiring users to scroll.
Instagram video ads: Video clips can range from 3 seconds to 60 seconds in length.